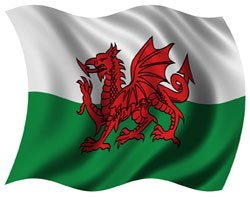 Wales will take the lead in utilising culture to help tackle poverty, the Deputy Minister for Culture, Sport and Tourism, Ken Skates has said as he outlined the Welsh Government's response to the ground-breaking Culture and Poverty report.The Welsh Government commissioned Baroness Kay Andrews OBE to conduct a review to find out how enabling people to engage in culture can reduce poverty, by developing new skills and raising levels of attainment.
The report, entitled Culture and Poverty and published in March, made a compelling case for the Welsh Government, local government, cultural organisations, community bodies and schools to work together to ensure culture is accessible to all, regardless of their background and where they live.
Speaking in the Senedd, the Deputy Minister said he endorsed the report and its recommendations and was proud Wales had taken the lead in highlighting the powerful role culture can play in tackling poverty.
The Deputy Minister also outlined proposals to establish Pioneer Areas across Wales, where cultural organisations will link with community groups and Communities First activities to allow those who wouldn't normally engage with cultural activities to reap the benefits this brings.
Work is already underway in Swansea, where a new forum has been established to bring together the key cultural players – including the city's museums – with community and poverty leads.
The Deputy Minister said:
"I am pleased to announce our intention to establish Pioneer Areas across Wales which will be influential in pushing ahead our work to mainstream access to arts, culture and heritage to the most disadvantaged communities in Wales.
"I was encouraged by a visit to Swansea last week during which I heard about the work underway to improve access to culture through the city's Creative Learning partnership. There is still much work to be done but we are already seeing the impact this is having and the potential is genuinely exciting."
Engagement workshops have been held with a number of other potential pioneer areas with a view to them formally commencing in April 2015.
Pioneer Areas will work within a national framework of support which will include a national programme of research and evaluation and allow participants to promote and share learning and good practice.
Welcoming the Welsh Government's response, Baroness Kay Andrews OBE said:
"I am delighted that the Welsh Government has responded with so much spirit and commitment to my report which reflected both the wealth of the cultural and heritage work in Wales and the aspirations of local communities.
"Our culture and heritage are great national assets and we must work harder, together, for communities in need to benefit from these. I am delighted that the Pioneer Areas will soon be able to show how this can work and in doing so will inspire the whole of Wales to make the most of the talent and skills in every community'.
The Deputy Minister added:
"Kay Andrews' Culture and Poverty report is a blueprint for how we, together with partners in culture, education and communities, can and should work together closely. It offers us an exciting framework for development over coming years.
"The report argues convincingly for the benefits that participation in arts, culture and heritage can bring – in boosting skills, confidence, self esteem and aspiration. It also argues that culture should be accessible to all as a point of principle. Participation in the arts, culture and heritage should not be the preserve of those on a certain income or in certain communities. It must be available to all."